Taxi Transfer Belgrade Timisoara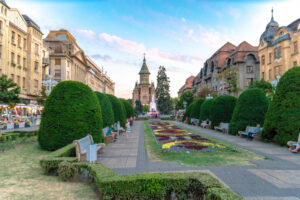 Taxi transfer Belgrade timisoara: Many are really surprised to know that they can make a beautiful one way taxi transfer Belgrade-Timisoara or one-day or weekend trip to one of the neighboring countries very easily, and at their very affordable price for themselves and their loved ones. Therefore, we strongly recommend Timisoara, a neighborhood of Romania, which has literally blossomed over the past twenty years and has become a beautiful, interesting, and very important tourist place.
Taxi Transfer Belgrade - Timisoara:  A couple of hours to "Little Vienna" Only a few hours away from Belgrade, it is suitable for visiting at any time of the year. It is equally beautiful, fun and affordable when it comes to asking for the cost of enjoying exceptional food or shopping at one of the largest shopping malls in Europe. It is beautiful for walking in spacious streets, squares, landscaped parks and sunsets in fine soured corner to a warm or refreshing drink in cozy cafes and restaurants. On this occasion we can not but mention the timeless Rose Park, which is located near the Romanian Church Church, which you must visit in an unprecedented time. Then, there are numerous famous squares, churches, endowments and legacies that date back to the 18th and 19th centuries, worthy of everyone's attention.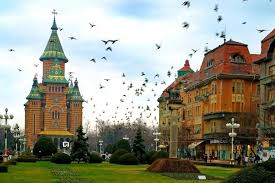 Timisoara is also called the Small Vienna, because its central part really resembles old Vienna, with its magnificent and famous architecture. Each building and building have a story for themselves, as well as an exceptional specialty that they radiate. Since it's a plain town, do not let it scare you a little wind because the atmosphere will definitely be complete, regardless of weather conditions. Therefore, immediately book your next next free weekend and enjoy yourself staying in the city that will charge your batteries until the next trip.
Taxi Transfer Belgrade Timisoara prices:
Taxi Transfer Belgrade Timisoara, X-LIMO Belgrade offering  transparent pricing policy and best rate guarantee. The price quoted is the price you pay, NO hidden costs!Pay simply in cash to your chauffeur.
1-3 pax : 100 Euro
3-8 Pax: 150 Euro